LASER TREATMENT, posted on 22 April, 2006

ZOOM BLEACHING AS SEEN ON "EXTREME MAKEOVER", posted on 15 December, 2004

ZM/FM Makeover 2, posted on 15 December, 2004

Mouth Ulcers and Cold Sores, posted on 24 November, 2004

Makeovers, posted on 24 November, 2004

ZM/FM Makeover 1, posted on 24 November, 2004

Upcoming News, posted on 18 November, 2004


LASER TREATMENT
April 22, 2006, 01:01:43
USING LASERS TO BENEFIT LONG SUFFERERS OF COLD SORES.
LASERS TO BENEFIT THOSE WITH UNEVEN GUM LINES.
Full Story | Comments (200) | Send To Friend | 692 views
---
ZOOM BLEACHING AS SEEN ON "EXTREME MAKEOVER"
December 15, 2004, 11:50:31
We finally received our Zoom Bleaching Machine that many of you may have seen being used by Dr Bill Dorfmann on the TV "Extreme Makeover" program. We have now started using it and the results are definitely fantastic.Go into the "Full Story" section and see these results. The system does have some draw backs if you are a smoker or a ardent coffee drinker. One of our patients said that she got "cafiene headaches" and we shoould warn people. You see one of the requirements is that you must not let anything pass your lips that contains colour. We have been suggesting to patients that for the required 48 hours you can only have water,fish,chicken,pasta,rice,potatoes,cauliflower and milk. Due to the mechanism of action of the bleaching, your teeth remain slightly porous for the first 48 hiours and though we will give you a special toothpaste that you will use, it is still in your best interests to avoid the colours and that includes most definitely smoking, so think about patches for that first 48 hours.then there is a period of two weeks where with the use of the special toothpaste we give you there is a recovery period. So lets go into the full story.
Full Story | Comments (2723) | Send To Friend | 4306 views
---
ZM/FM Makeover 2
December 15, 2004, 11:27:04
We have now finished the second ZM/FM Makeover of Brendon. The difficulty we had was because Brendon had a very dark tooth. Using our system we get a more natural look as more often than not the normal crown restorations can give an opaque unreal look. But I think you will agree we accomplished what we set out to do.The final photo is a week later.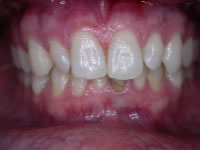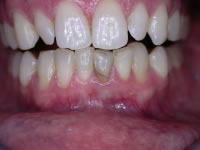 />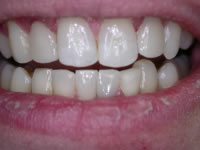 />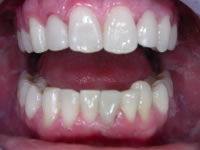 />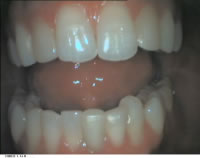 | Comments (31) | Send To Friend | 196 views
---
Mouth Ulcers and Cold Sores
November 24, 2004, 09:19:47
We are waiting the new arrival of our diode laser.Ulcers and cold sores will be very treatable and short lived.

Full Story | Comments (78) | Send To Friend | 385 views
---
Makeovers
November 24, 2004, 08:39:12
A number of people who missed out on the ZM/FM Makeover came in and got their teeth done.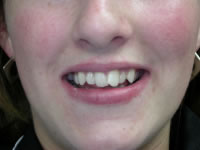 />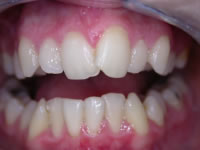 />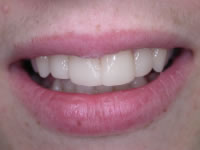 />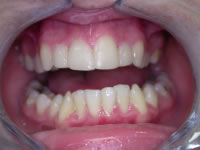 />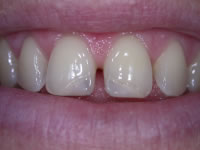 />





/>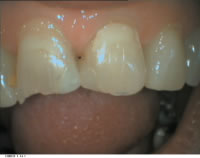 />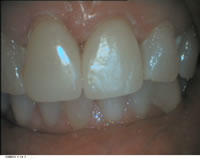 />
Full Story | Comments (284) | Send To Friend | 885 views
---
Next >>>