New Patient Information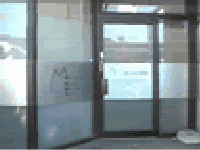 Thank you for taking interest in our Dental practice. At the Miramar Dental Health Centre we take pride in providing a professional, state-of-the art approach to dentistry. As a prospective customer, you can be assured that we will keep your enquiries confidential and will respond in a timely manner.
Please register, and we will add you to our list of active patients, and if you wish we can schedule an appointment for you which you will be able to view on-line once you have been activated on our system. From the time you proceed with patient registration, you can expect to have access within one to two working days. We will contact you by e-mail once your registration has been approved.
These are the steps to follow if you wish to become a patient of Miramar Dental:
From the home screen, enter your email address where it says "New Patient registration" and click the "Submit" button

From the next screen, fill in the fields such as first and last name, requested password etc, and any comments, as well as your date of birth. The date of birth is required for security reasons only. Then click "Submit".

You will be sent an e-mail

Read the e-mail, and click on the link. You will be returned to this website, and the registration process is complete

After a day or two, you will be sent an e-mail by the team at Miramar Dental, confirming your registration

Log in from the home screen. From where it says "Existing Patient log-in", enter your e-mail address and the password you chose earlier, and click the "Submit" button

You can now see your patient and appointment information, and treatment history. Thats it!
If you have any further questions, please don't hesitate to contact us at smiledoctor@miramardental.co.nz.